It always makes me really happy when wedding dress designers are inclusive in their designs and understand the variety of soonlyweds' personalities and identities, while still staying true to their signature style. It's a hard balance to hit, but one design house that succeeds at doing so, season after season, is Lakum.
For their Spring 2017 collection, we had the opportunity to get up close and personal with the looks and get the scoop on what was going on inside designer Sathya Balakumar's mind while creating. (Geek out moment, she says that Love Inc. fueled some of the design ideas!)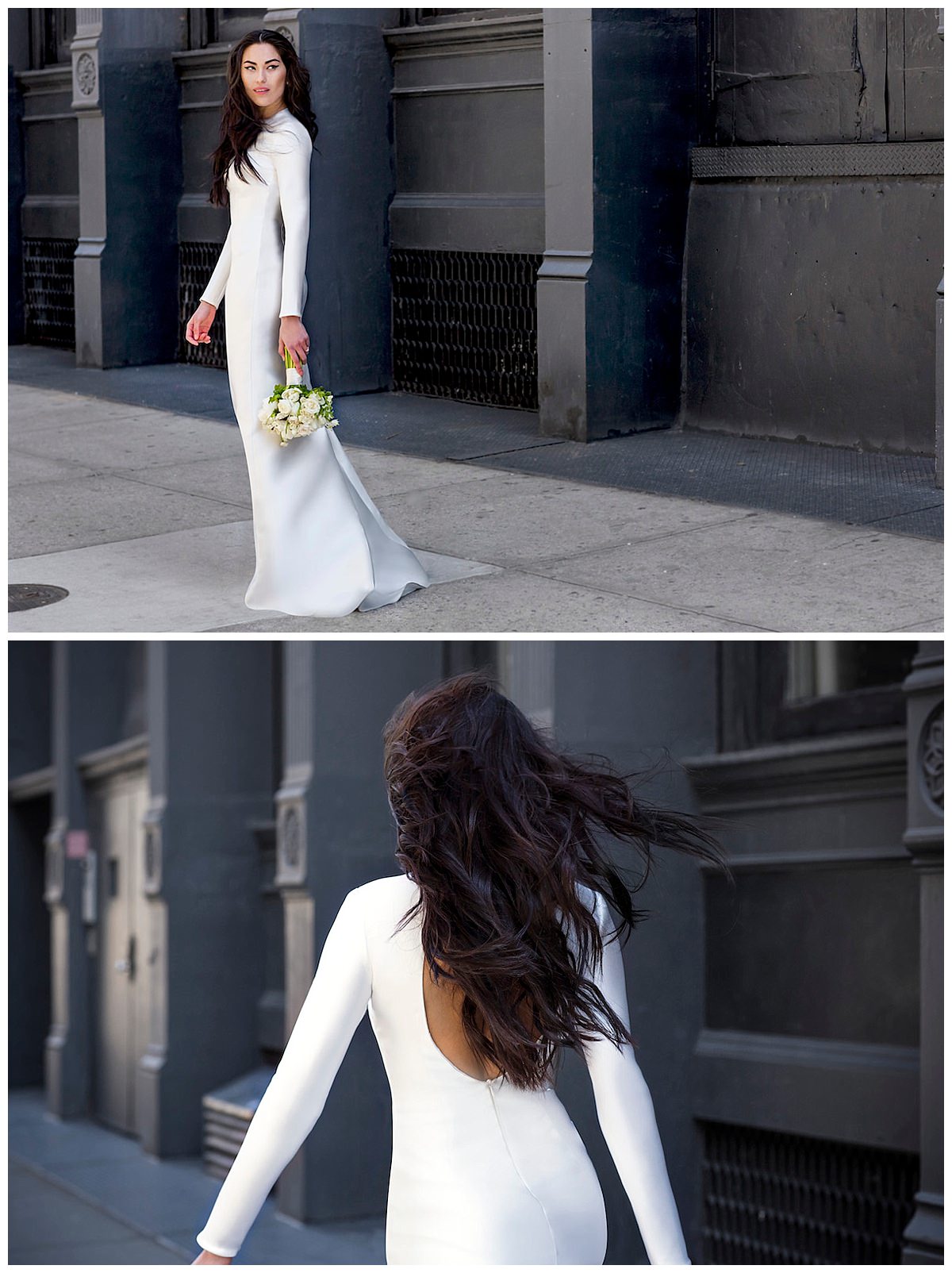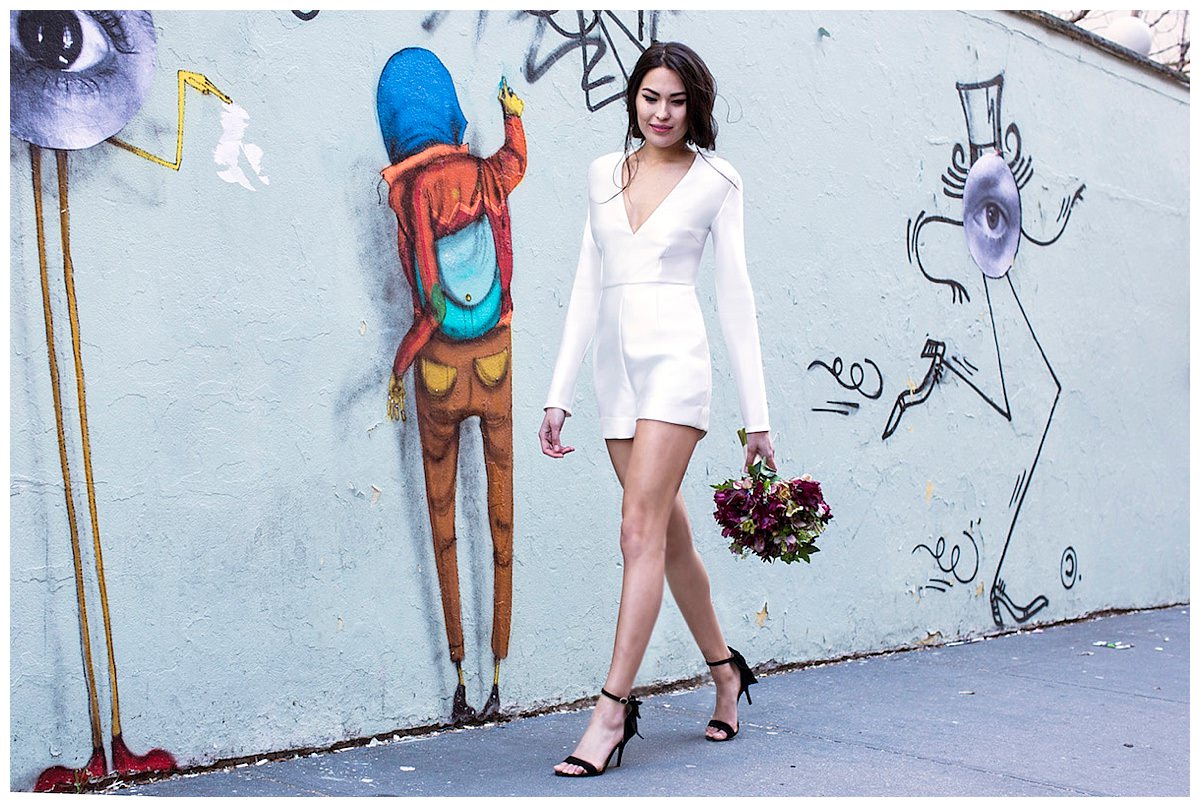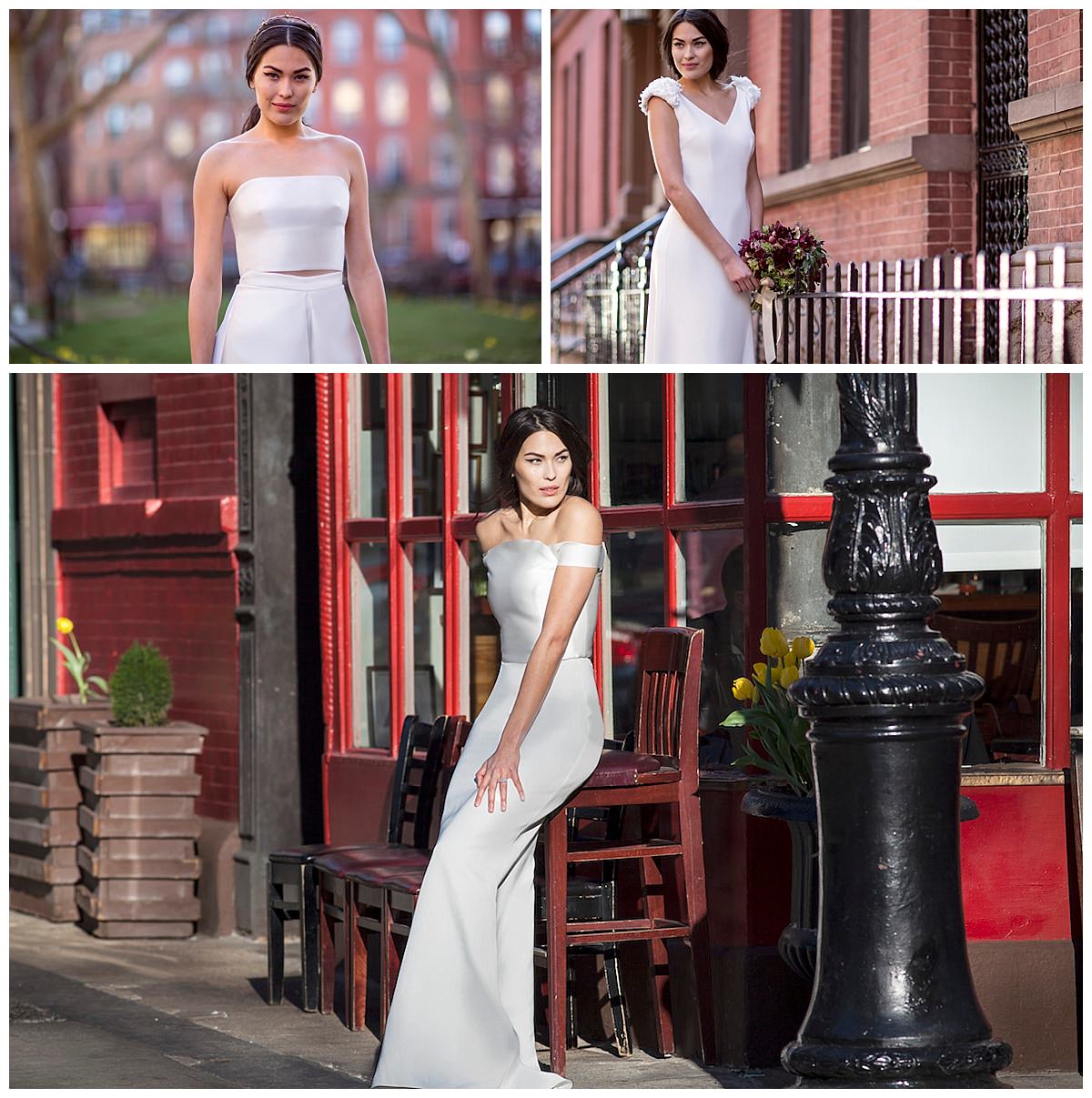 "The inspiration behind this collection is Grace Jones in all her enigmatic beauty. I almost didn't know she was guiding the development of the collection until we put in the strong shouldered romper," says Sathya. "If you take a look at her album cover 'Nightclubbing' by Jean-Paul Goude, you'll see how this collection blossomed. Her book 'l'll Never Write My Memoir' came out in October of last year when we began concepting Spring 2017, and I had her in the back of my mind from that point on.
"Her transformation from religious Jamaican schoolgirl to runway model to performer mimics on a grand scale the journey so many of us take through adolescence and into adulthood. The collection reflects that same course from our caged rose lace to our hazy blue embroidery and, finally, our masculine-inspired separates. Our girl is fierce — confident in her sexuality and inner beauty. She looks forward to breaking free of societal norms and wearing a romper to her wedding or a sleek pantsuit to City Hall. She's got choices for her same-sex wedding, which of course is where Love Inc. came to mind!"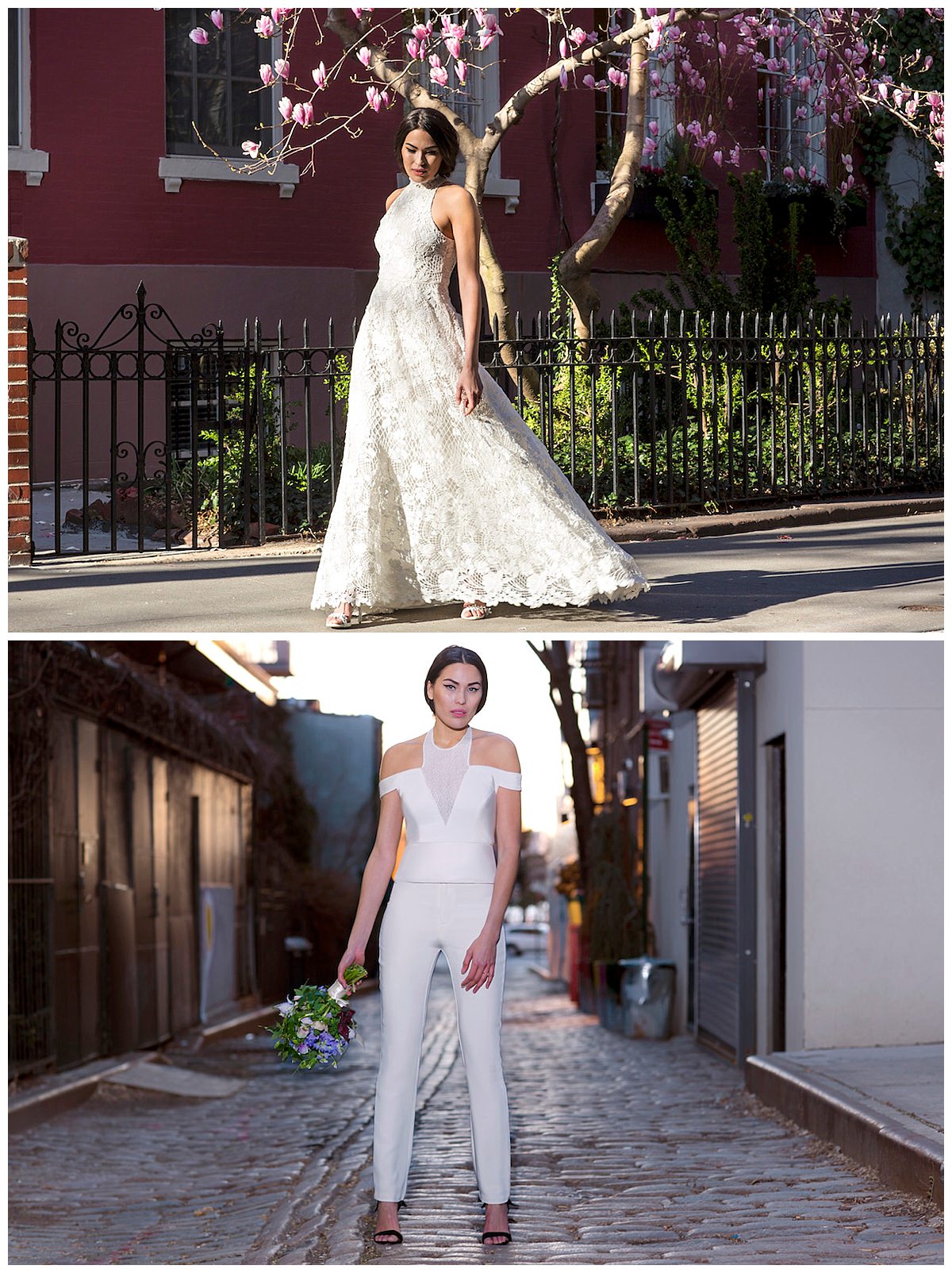 Beyond the impeccable style, trending details and silhouettes, what I really love about this collection is that there are so many separates, allowing you to mix-and-match and get a look that is totally you. It also lends itself for easy yet chic ceremony-to-reception changes!
Their fabric of choice — a special type of Italian Neoprene — is completely unique, too, and made exclusively for them in Italy. It has a subtle shine and elasticity that drapes beautifully, whether your want a tailored tuxedo-inspired look or a skirt that hugs in all the right places.