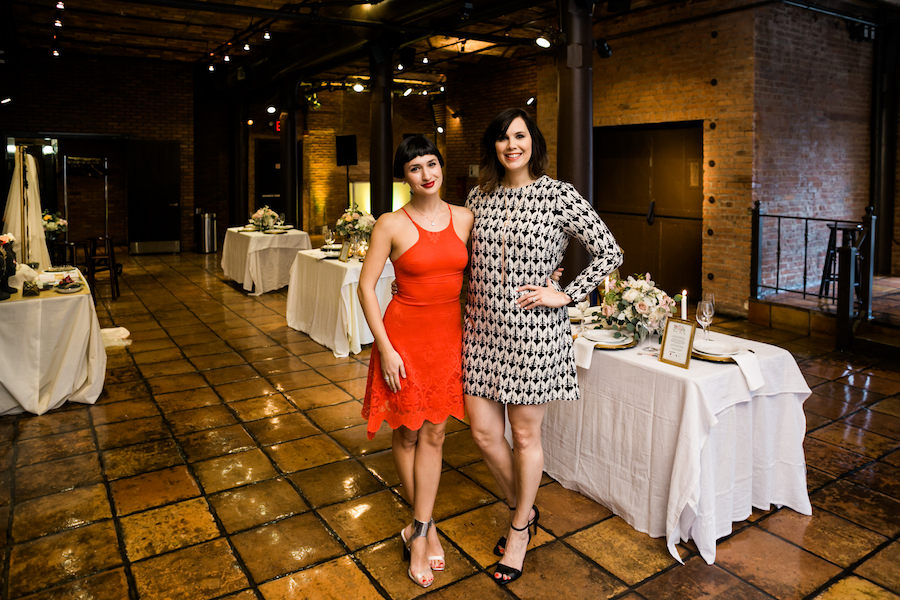 I know it's easy to get caught up in the "picture-perfect" wedding while planning but what wedding photos don't show you are the times that the dress tore, or the floral delivery was wrong, or the venue completely screwing up. It may all work out and it ends up being the greatest day of your life, but sometimes, it just isn't.
I know, I know — "but you're married, that's all that matters." But who doesn't want to feel that special "I'm getting married today!" feeling and to have that love captured? Life happens and sometimes really crappy things happen on your wedding day. Which is why I am totally loving Reclaim Your Day, the brainchild of Tatiana Ciccarelli of White Elephant Events and Brandi Schaffran-Webb of Alexis June Weddings, which allows couples to redo their wedding day, in a way that reflects them. RYD hosted their launch party a couple of weeks ago and we got the full scoop.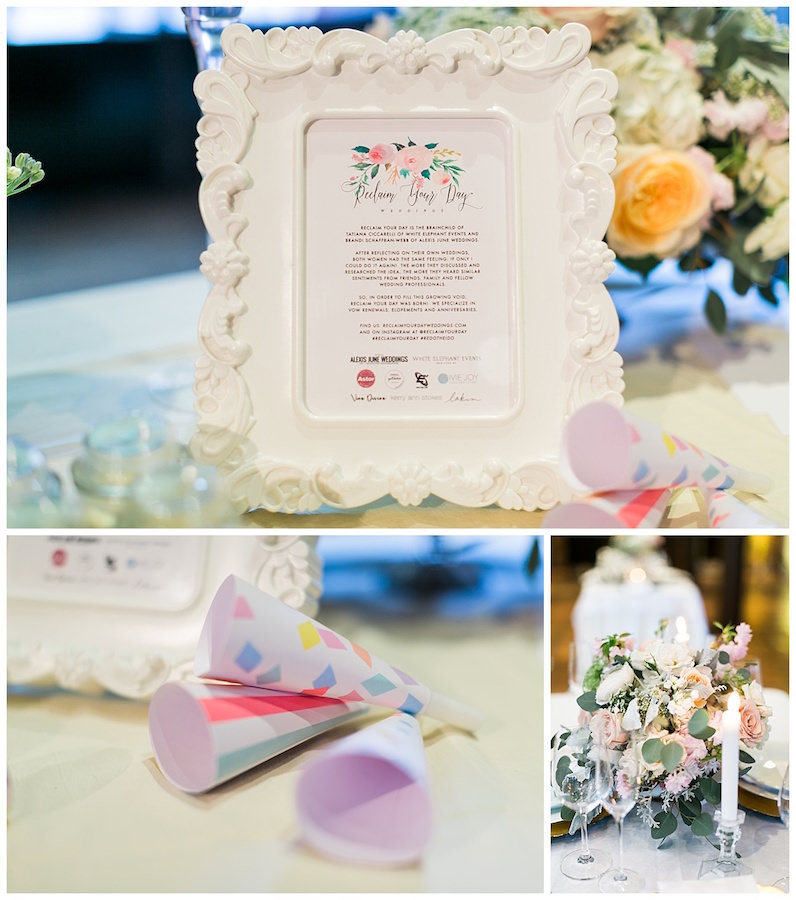 Tatiana Ciccarelli knows firsthand about wedding day disasters, not only from being a wedding planner but from her own wedding in 2011. "It was a warm October day, the kind of warmth we had become accustomed to in October. However, that evening the weather seemed to take a turn for the worst. Early in the morning, the text messages started lighting up my phone. 'Is it still on?'…'Have you seen the weather?'" she explains. "Our first–and only–snow storm of the 2011/2012 fall/winter season was approaching. Out of nowhere, nearly of foot of snow came barreling toward us."
"The day of my reception, a day typically spent in anxious excitement, getting ready at the salon with friends and family, was spent nearly knee deep in heavy slush. There was no time for happiness, celebration, champagne. I remember looking at my mother, standing in her coat under the cold, soggy tent, as we wheeled in round tables for 110 guests into the only indoor space on the property. I was somewhere in between delirious laughter and hysterical tears. Halloween was our favorite holiday, and we had white pumpkins with subtle macabre hints all ready to sit atop perfectly set tables. Instead, the scene looked more winter wonderland. I was crushed. As an added stressor, the indoor space only accommodated 75 people. It was going to be tight to say the least. With each passing hour, the situation went from bad to worse."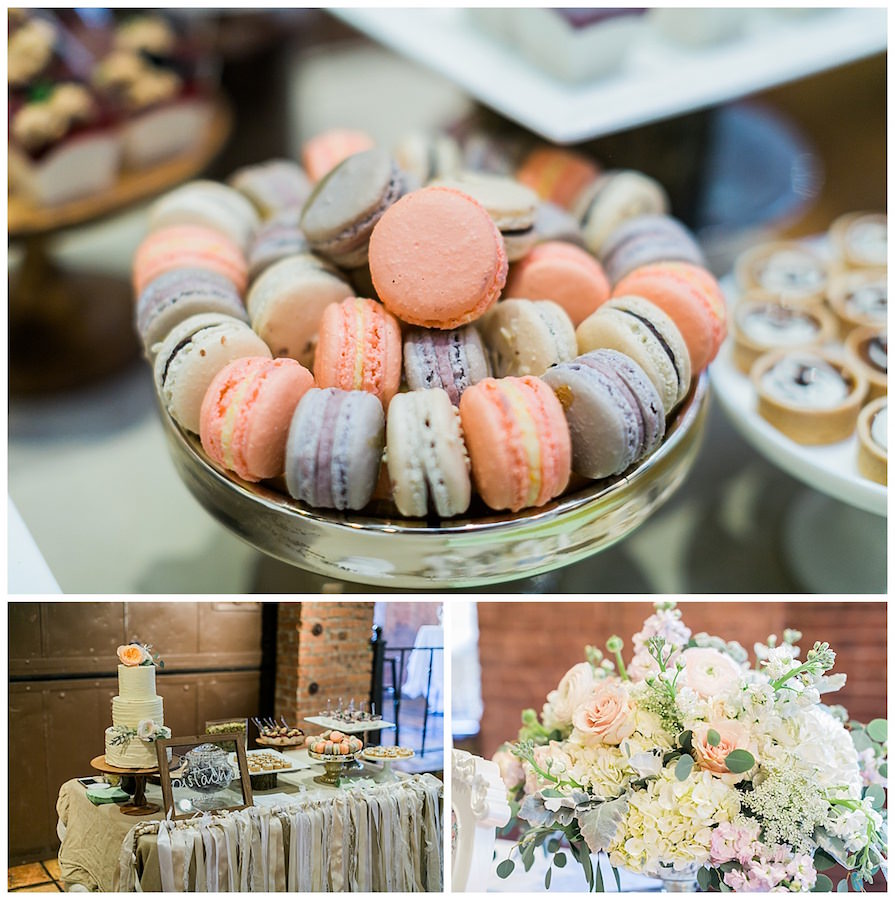 "Though my husband and I got through the evening and our guests still tell us it was the best party they had ever attended thanks to the young crowd, unending booze and fantastic music, it really lacked that wedding feeling," she says.
Wanting to redo her I dos, for their third anniversary, she worked with Brandi to recreate a wedding day feeling at The Wythe Hotel in Brooklyn. "That day, the weather cooperated, and we once and for all got the pictures, the moment, the feeling we had been missing," Tatiana adds.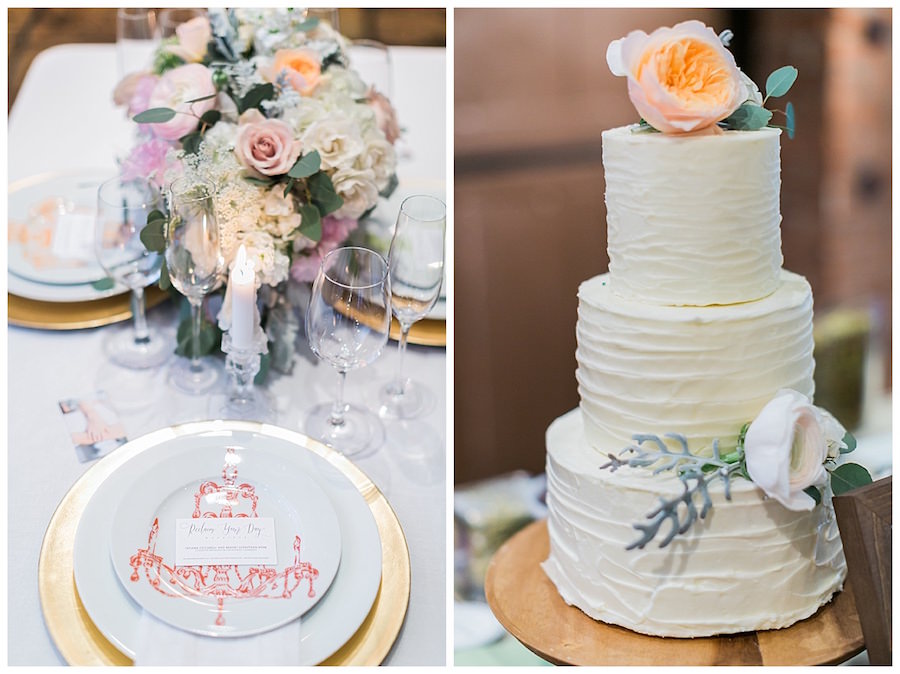 It hit the two seasoned wedding pros that other couples might have similar feelings — whether it was from overbearing family members, outdated traditions, tragedies, etc. The concept of Reclaim Your Day was born.
Their packages start at $5,000 and include four hours of photography and high-res digital gallery as well as full event planning (location scouting, venue reservation, etc.) and consultation (design, style, theme). Whether you're wanting to have a vow renewal that is a better representation of you or you want to recreate what should have been your dream day, RYD will make it come to life.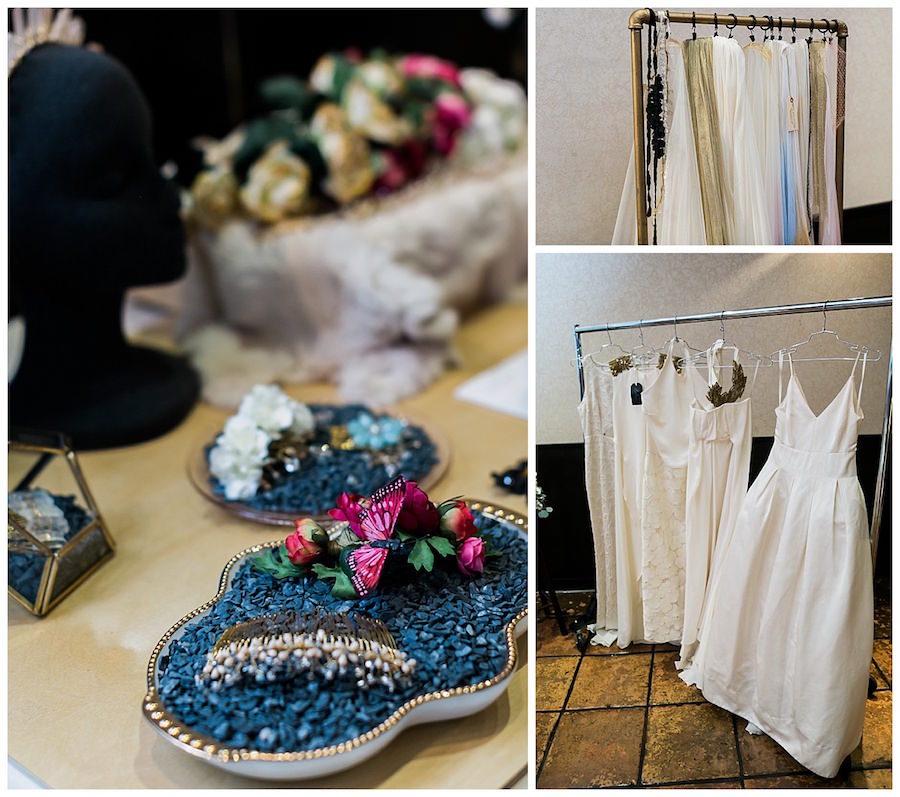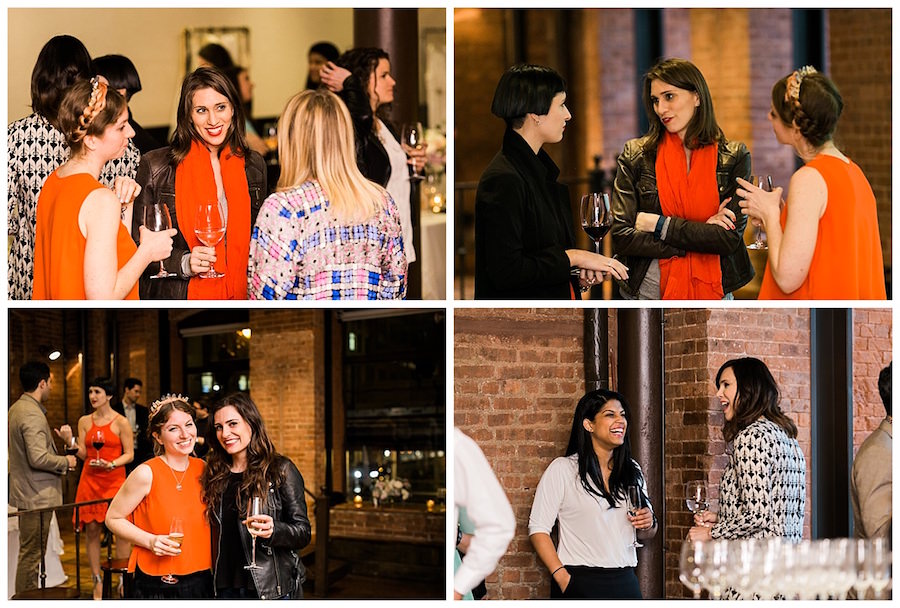 Team of Launch Party Talents:
Photography: Alexis June Weddings
Planning: White Elephant Events
Venue: Astor Center
Florals: Ivie Joy Flowers
Dessert Table: Sweet Pistachio Patisserie
Dresses: Lakum
Accessories: Kerry Ann Stokes
AV Services: E-Squared Productions