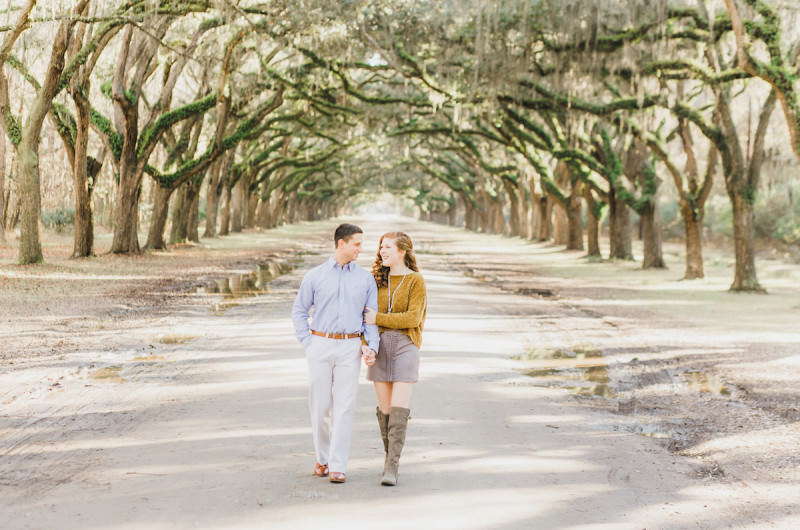 Carli and Mike's Wormsloe Plantation Engagement Shoot
Two weeks before Mike got down on one knee, Carli caught the bouquet. They were celebrating their best friend's wedding, and when all the unmarried gals gathered on the dance floor for the bouquet toss, Carli was the one to catch it. Though the bouquet toss has become more of a fun activity than a bona fide predictor of who's next in line for matrimony, in this case, the results — unbeknownst to Carli — were foretelling.
A month after they got engaged, Carli and Mike moved to Savannah, so to commemorate their new life in Georgia, they brought Carly Jade Photography to Savannah's historic Wormsloe Plantation for some absolutely stunning engagement pictures against a breathtaking backdrop.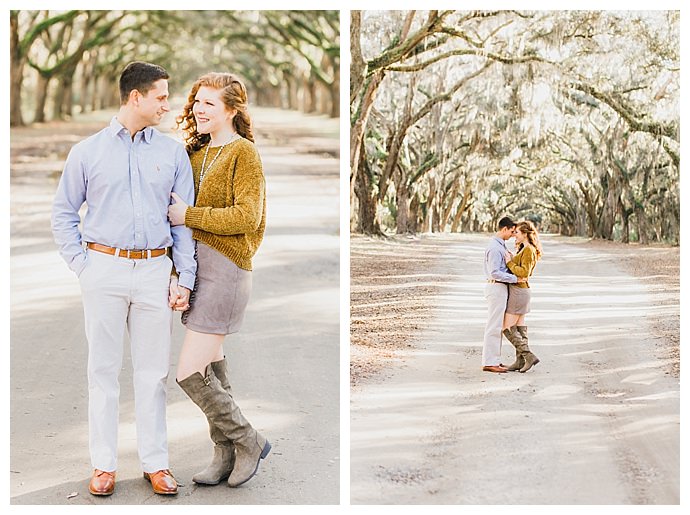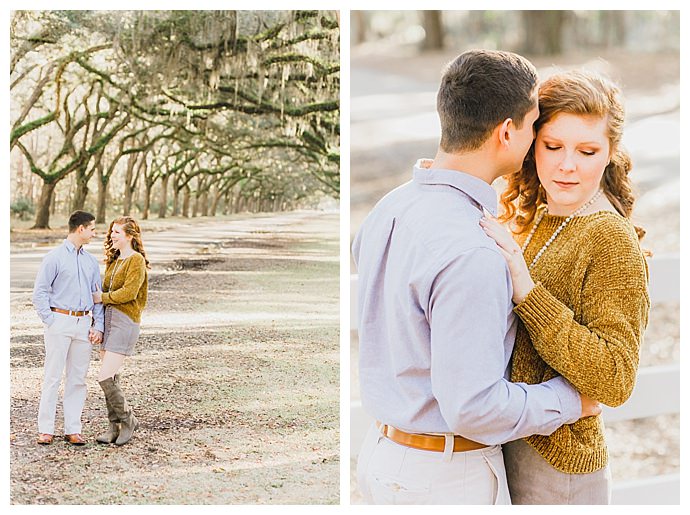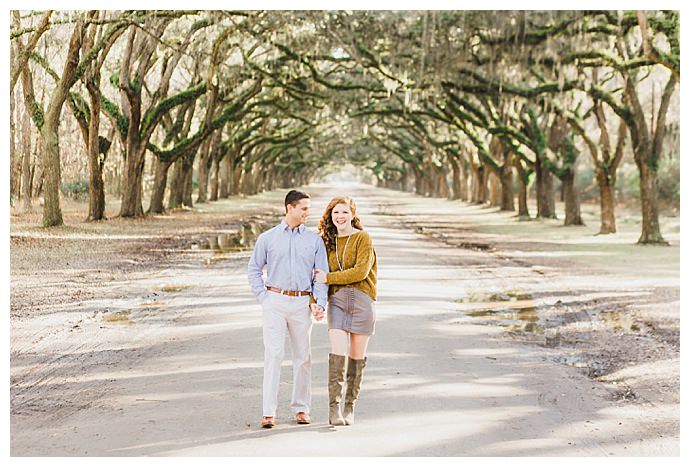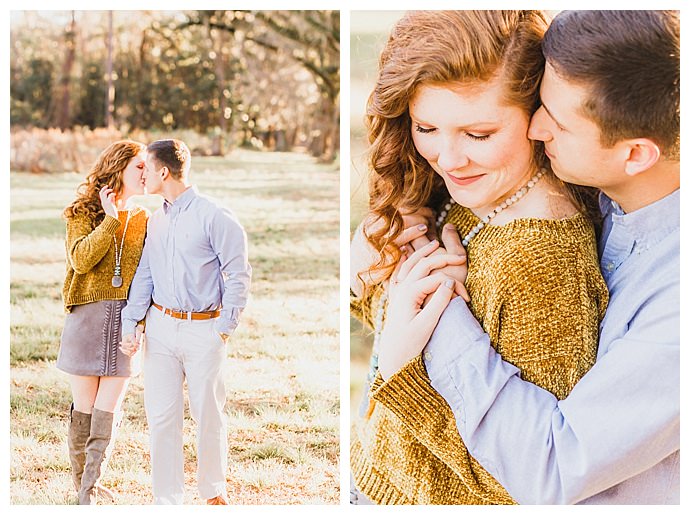 The Love Story
Two of their best friends were in a serious relationship in high school, but somehow, Mike and Carli had never actually spoken a word to each other. All that changed three years after graduation when they ran into each other in the mountains and reconnected. Mike invited Carli to his cabin to hang out with his friends for a fun night, and something between them clicked. After that night, they started spending more time together and haven't stopped since. Two weeks later, they started dating, and as Carli says, the rest is history!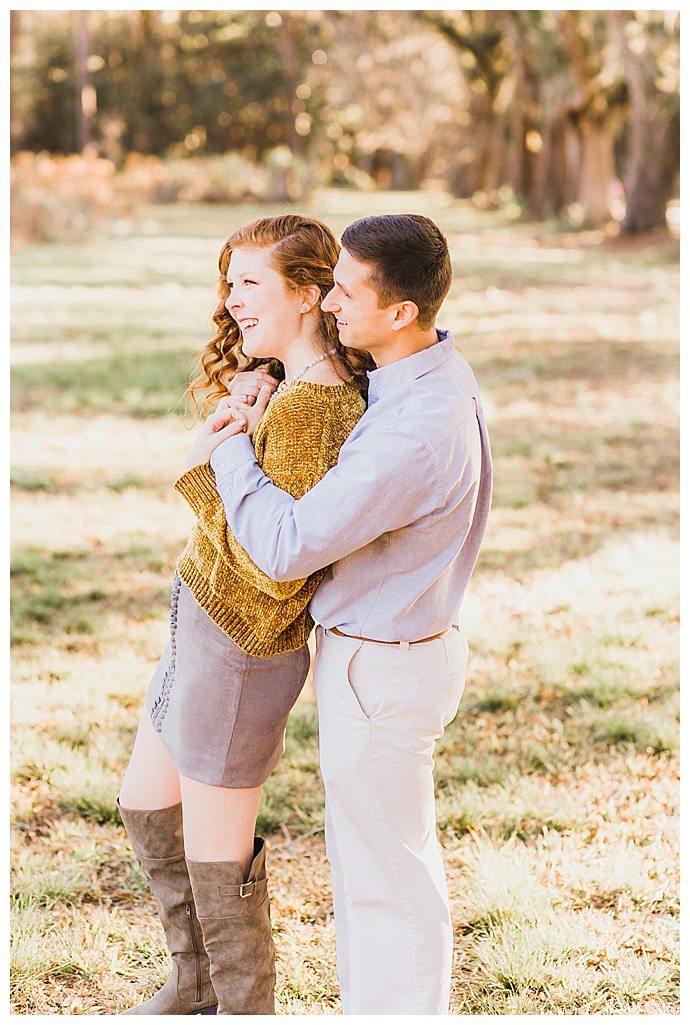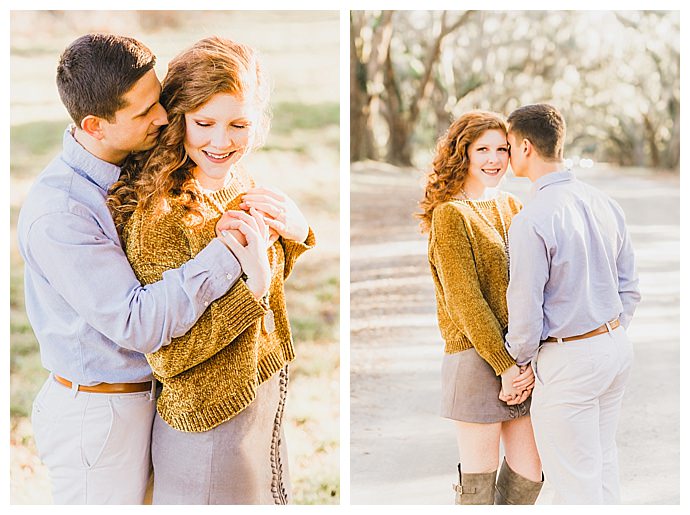 The Proposal
It was nearing the peak of Fall, and Mike had been talking for weeks about driving from Savannah to Lake Jocassee in South Carolina to see the incredible foliage before winter swooped in. "On November 12, 2017, we got dressed in some cute Fall clothes and headed up to Lake Jocassee with two of Mike and I's close friends to take some pictures before we all graduated," Carli says. At least that's what they had told her. After a string of setbacks, including getting locked out of the car and running into some unexpected fog, they made it to a scenic dock down by the lake. "The views down by the lake were gorgeous, and while getting our picture taken, I turned around to see Mike down on one knee asking me to be his wife," Carli says. "I was so absolutely excited that I get to spend the rest of my life with my best friend!"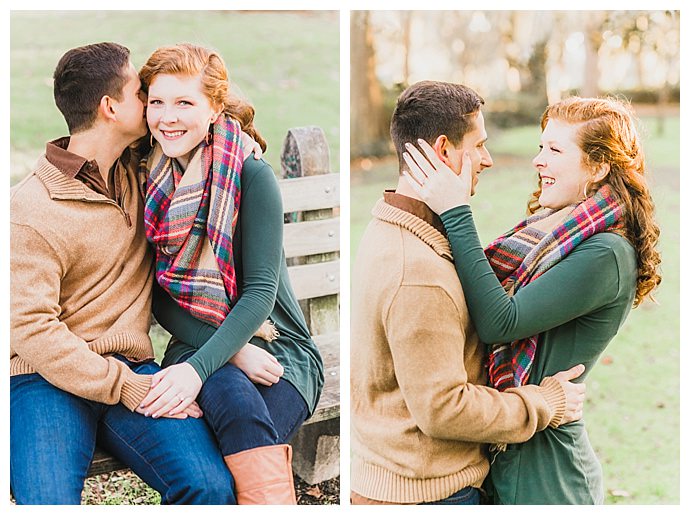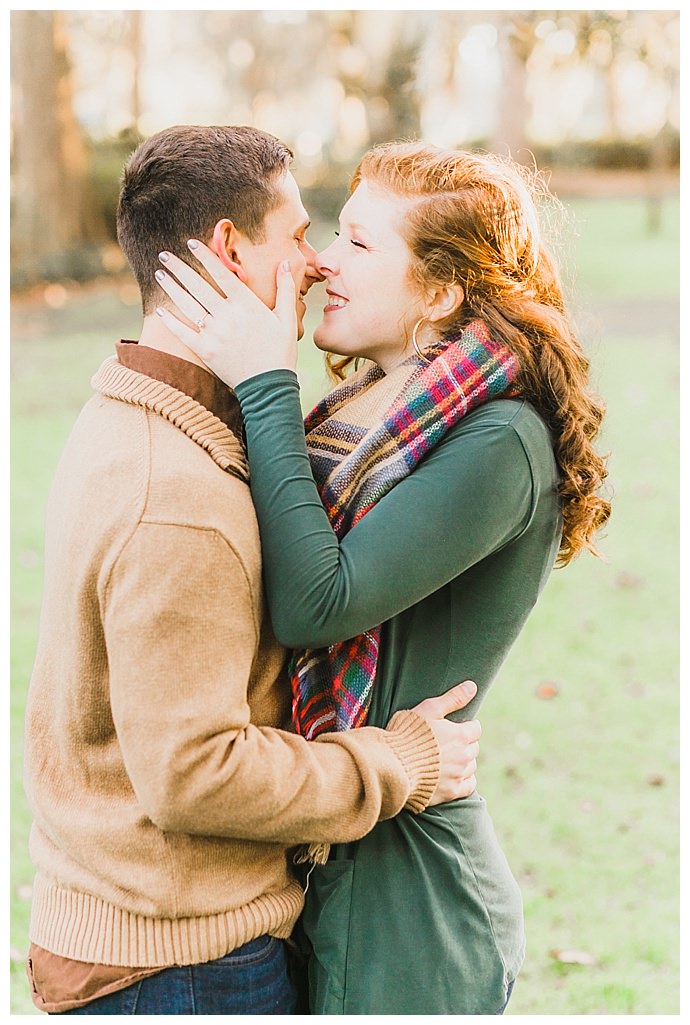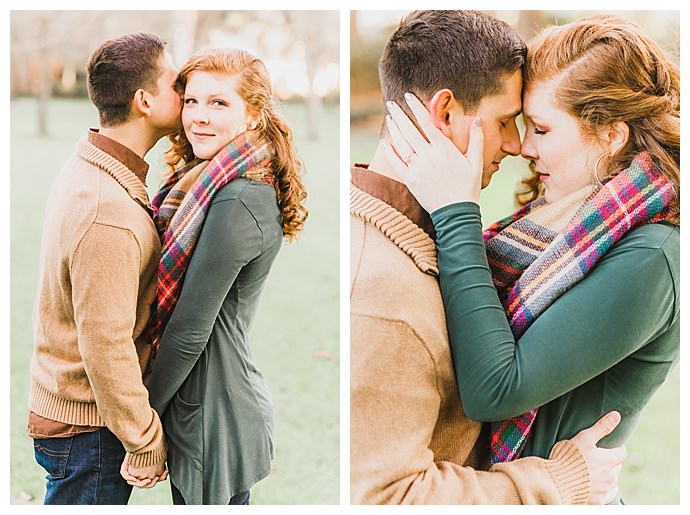 The Ring
"My ring is a gorgeous 1.03 carat oval diamond," Carli says. "It is surrounded by a halo of smaller diamonds, and the rose gold setting also has diamonds on the band —I love sparkle!!"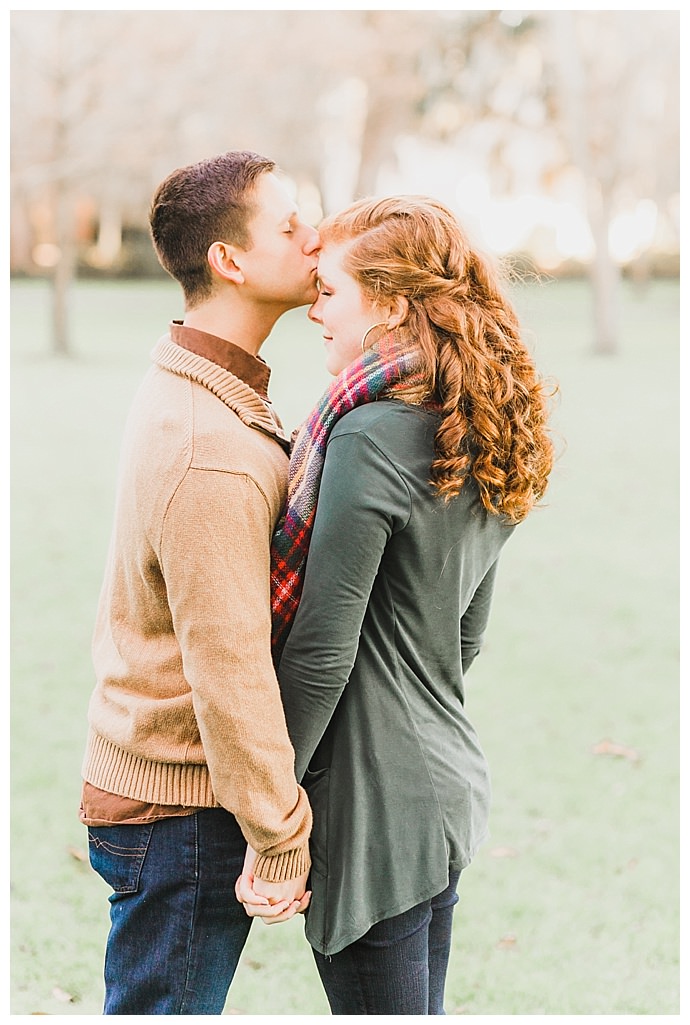 The Wedding Date: September 22, 2018
Submitted via Matchology