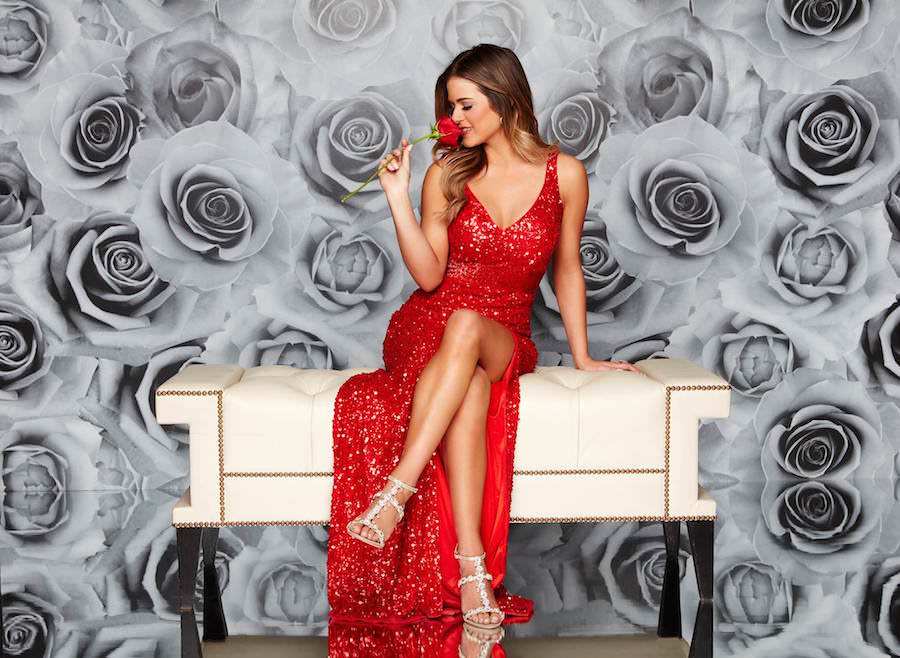 We're back, y'all! Not with a bang, but with a whimper. Tonight, we began season 12 of The Bachelorette, and I believe we are in for a truly anticlimactic season here. I say that every time, but it seems that as the New York City dating pool wanes in luster, so do the contestants on these shows. Am I getting more jaded? Probably. Am I bitter? Definitely! This premiere episode featured the worst dad jokes I've ever heard alongside the drunkest group of guys I've ever seen on this show. They really take advantage of the open bar on this show, but I guess when you get all your electronics taken away you resort to animalistic tendencies. Also, I just started binge watching UnREAL — Lifetime's totally amazing take on the behind-the-scenes production of a show not so coincidentally similar to The Bachelor, and I feel like I'm watching this show with a whole new lens, which is this-is-bullshit-and-I-know-that-but-now-I-REALLY-know-that. This show is the worst and I love it with all my heart, even when it's slightly boring. It's the first episode of the season, so I can't expect too much right now. Let's recap!
If we flash back to last season of The Bachelor, we'll remember that I called JoJo stupid for her unicorn head. Like, I specifically remember thinking "who told her that was an okay stunt to pull?" Mainly because those stupid fake horse heads seriously freak me out. Anyway, now she's our Bachelorette! Started from the bottom, now we're here. I'm excited for JoJo because I was actually rooting for her and Ben (although I knew Lauren was going to take it all). We all know how much I hate Caila, so I would have taken anyone as the Bachelorette over her, but I'm glad we've got JoJo and not another Desiree. (Mental note to address Desiree in another post at some point in my life: everyone makes such a big deal out of her and I just don't get it, like, at all.)
As is tradition, JoJo sits down with a few former Bachelorettes to ask for advice, and they don't tell her anything that we couldn't Google ourselves. Kaitlyn is as cool as always, Desiree is as annoying as always, and Ali Fedotowsky continues to give off Amy Poehler in Mean Girls vibes: "I'm not a regular mom, I'm a cool mom!" They ask JoJo if she's ready to get engaged to which she responds with a resounding yes. This, I'm not so sure of. Weren't you just ~ in love ~ with Ben? This show, you guys. It kills me. This is inhuman!
We get our longer intros to a few of the guys and I gotta say that I like this group of dudes. Grant is 28 and a firefighter from San Francisco who is drawn to helping people… and hopes that JoJo will light his fire. Ew, but he's cute, so whatever. Jordan is 27, the poor man's Shawn Booth, works in sports broadcasting and oh, yeah, he's pro quarterback Aaron Rodgers' brother, NBD. BTW, Jordan is my pick to win it all this season — we are a Team Jordan household although my roommate really couldn't care less about any of this. I'm making shirts.
We move to Alex: 25 years old, from Oceanside, Calif., he rides a motorcycle which is dangerous in his own right but then we find out he's a Marine! I love that! He is also very short. More on that later. James is 27, his occupation is Bachelor Superfan, and that's all you need to know about him. He is also super cute. We then get to the most interesting candidate IMO: Evan, 33, an erectile dysfunction expert with a Trump-level combover and a "mojo for JoJo." How do you even get to have that job? Like, do you go to college and when your advisor asks you what you want to do, you say you want to figure out why penises don't work on occasion? Do you bb. Ali is 27, from Iran, wants to live his own life (currently in his doctor siblings' shadow) and looks like he's pretty into ~adventure~. Christian from Los Angeles, is 26 and has the most banging body I've ever seen, so let's hope JoJo keeps him around for a while. Luke: where do I begin with Luke. I think I'm personally in love with Luke. He's from a small town in Texas, a total farmer's boy, and he's a war veteran, not to mention he's devastatingly handsome. Yes, I just said that, and no, I don't care.
I'm going to give you my notes on the intros rapid-fire because I can't relive this nightmare again:
Jordan: parents met, engaged after a few months (cool it with the compliments JoJo) // Derek: has an impression of her all from a show that is edited to make her look good!!! // Grant: i'm not like other guys, i'm a cool guy // James F: "didn't come here for a rose, came for a relationship" // Robby: gives her a bottle of wine, we like him; "my mom will like him" // Alex: HE'S SO HOT BUT SO SHORT // Will: dropped all of his notecards because he's nervous and a civil engineer so clearly he is a nerd. Well played, producers!!! // Daniel: from Canada, she's from Texas, I guess they have NOTHING IN COMMON!!! "Damn JoJo" // Ali: oh my god can't even really speak in her presence // James Taylor: yes… his name really is James Taylor. // Jonathan: this Chinese/Scottish thing is very awkward, your bad joke did not land, 0/10 don't do it again // Nick: I thought it couldn't get work but now we have Santa // I MUSTACHE YOU A QUESTION, I'LL SHAVE IT FOR LATER — OH MY GOD NO // Jake – architect, seems actually normal (so you know he won't stick around) // Sal –  tells JoJo she can squeeze his (stress) balls // Coley – real estate, said he'll take JoJo off the market… real original, guy // Brandon: your occupation cannot be Hipster, that is not a job // Evan: says "God bless America" the minute he sees JoJo… why // Wells: primo idea to bring in All 4 One to serenade JoJo, doesn't hurt that he's gorgeous // Christian: rides in on his motorcycle, continues to be fine AF // Luke: rides in on a unicorn because he's perfect.
This show is great because it shows that guys can be just as crazy as girls. The marine snakes JoJo for the first conversation of the night and the boys in the house do not like that one bit and start making fun of his height. And, OK, I noticed that his feet don't even touch the ground, but come on. Anyone could have taken her first. You guys watched the show, you know how it works. Jordan gives JoJo his jacket because he's perfect and the two of them start giving me serious Kaitlyn and Shawn vibes. I feel like no one else even has a shot (unless he's Luke because Luke is perfect). Will kisses JoJo and she's not feeling it, then Jordan makes his triumphant return and kisses JoJo… and you can tell she's way more into that than she was into Will. Sorry, guy. Jordan then, of course, gets the first impression rose, much to Evan's dismay. I have absolutely zero clue as to why he thought he was going to get that rose. Maybe he thought his erectile dysfunction career was enough to make him memorable. Who knows? Sometimes I wish I were a psych major so I could analyze these guys. Has anyone done that yet?
The guys get really mad, I've noticed, when other dudes in the house interrupt their one-on-one time with whoever the Bachelorette is with. It's so funny. They're like kids with a new toy who refuse to share. The girls on The Bachelor always very willingly give up time to other girls, probably because they're afraid of being vilified on blogs just like this one about being a bitch, but guys have no problem whining and complaining when they don't get their way. This could be a cool gender-bias thinkpiece, but seeing as how I barely have the brain energy to get myself to work in the morning, I'll leave that to academia.
Let me give you guys a quick rundown of my most hated contestant (and I actually think America's most hated contestant for at least tonight), Daniel. Daniel got super hammered from the open bar. Daniel explained the  "Damn Daniel" meme to JoJo after he used it to try to hit on her and it didn't work. Daniel went around poking people in their belly buttons. Daniel got drunk, took off all his clothes and jumped in the decorative pool. Daniel is the worst. While Daniel is busy being the house's biggest drunk idiot, two other guys who are apparently also trying to compete for that title start interrupting JoJo's interview time with the camera crew. One of them brings her water with lemons. It's very weird and all I have to say is that Quinn King would never have let that happen. (Please, guys, watch UnREAL so I can talk to someone about it.)
Luke brought JoJo a pair of cowboy boots because he is the cutest, and then it's time for the rose ceremony. I can't take Chad freaking out seriously when he's got Santa in front of him laughing to himself (seriously, how did that guy stay in that beard all night?). A visitor pulls up to the house and it's Jake Pavelka *collective gasp*… coming to give JoJo advice on how to handle this season. It's OK, we were all let down. I do want to take this time, however, to say that I am more than impressed at how well Jake Pavelka has aged, and that even though he's almost 40, I'm available… so, JP, if you ever by any chance see this, call me?
Rose ceremony: Luke, Wells, Grant, Derek, Christian, Chad, Chase, Alex, Robby, Brandon, James F., Ali, Nick, Will, James S., Vinny, Evan, Daniel, James Taylor, Jordan (first impression)
Who's your top contender for this season? Do you also find it unbelievable that this Vinny character got a rose? Did you know who the first Bachelor was even though the Superfan didn't? (I thought it was Andrew Firestone, hereafter referred to as "The Tire Guy", but it was actually Alex Michel). Do you think these dudes are kind of basic? Does Daniel think it's impossible to visit Texas if you live in Canada? Sound off in the comments and we'll see you here next week!
Photo via ABC
By Meghan Kennedy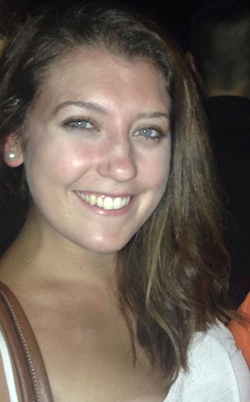 Meghan is a recent graduate of SUNY Geneseo with a degree in Personal and Professional Communication. You can find her at the nearest Chipotle tweeting about Drake, her sorority little and Project Runway.