Where would we be without all the little wonders inside the ever-growing shops of Etsy? When you're planning your wedding, Etsy could easily be your one-stop-shop. Invitations? They got 'em. Bridesmaids dresses? Check. Unique and artsy wedding decor? Of course. Engagement rings? A plenty. So when we had the chance to peek at some of the wonderful gems at a recent event, we jumped at the opportunity and it's no surprise that we fell in love with several of the designers we encountered. Here are a few of our favorites:
Whether you're looking to add a touch of glam to the waistline of your dress with a pearl and crystal beaded belt or you want to wear a gemstone crown that will make you feel like a queen, this shop has what you're looking for in terms of wedding-day accessories. Handmade in Brooklyn, the gold details and delicate beading are vintage inspired but work perfectly for any style of modern bride. 
The designer of these incredibly unique rings married her husband's engraving skills with her surface design background to etch beautiful woodgrain and plaid designs into silver and gold bands. We love the texture of these rings, which would make for an absolutely gorgeous wedding band. They also have everything from dainty knot engagement rings to lobster claw and sea urchin designs and rings that feature black or blue diamonds. We can't wait to get our hands on — or rather, our fingers into — one of these!
What if you could have perfect-looking blooms in your wedding bouquet, flower crown or center pieces that will last not only a few days after your wedding, but also for years to come? These preserved flowers are changing the game. This floral designer uses preserved flowers from Japan to create bountiful bouquets in striking bold colors with flowers that look and feel exactly like any bloom you would pick fresh out of a garden. They're especially perfect for the destination bride, who can throw a preserved bouquet into a suitcase (although gently, please, because they're still flowers nonetheless) and arrive with the bouquet still beautifully intact. 
Kerry Ann Stokes bridal accessories caught our eye almost immediately. From a show-stopping crystal quartz headband to dip-dyed ombre veils, these hair accessories are positively gorgeous and perfect for the artistic bride. We absolutely love the delicate details in all of her pieces, but most of all, we really hope the dyed veils catch on and become a trend because we'd love to see more of those walking down the aisle!
The designer of these beautiful gem stone necklaces' favorite stone to work with is druzy, which comes in an array of different colors and sparkles so lovely in the light. The necklaces are customizable with different charms or initial monograms, but one of our favorites from Bare and Me is the morse code jewelry. You can add a personal message that's unique to you and your gals for bridesmaids gifts or even to your mom for a Mother's Day gift we know she'll cherish. (Hint, that's just around the corner!)
*Editor's Note: This post contains affiliate links. Each time you purchase an item via our affiliate links, Love Inc. is receiving a small percentage of the sale, thus you are helping our small, equality-minded business grow and allowing us to provide more content for YOU! Isn't that just fantastic?  
By Danielle Renton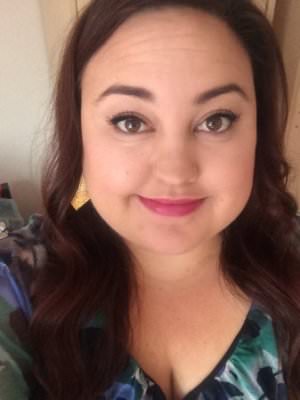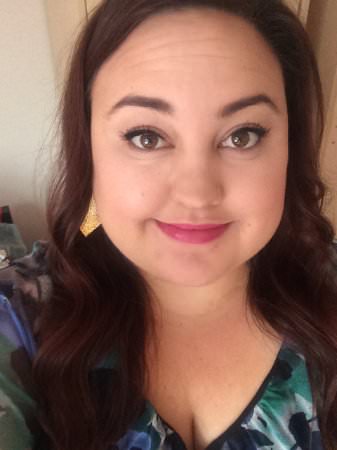 Danielle is a University of Missouri graduate who recently moved to New York, fulfilling a lifelong dream of hers. New York is her first love; writing and editing are her second. When she's not plugged in, Danielle spends her free time exploring the city and finding inspiration in its energy. Aside from her passion for love, she's a grammar nerd, coffee lover and music enthusiast!